Youth Wellness
Through summer camp, after-school enrichment, sports, and other engaging activities, youth wellness programs nurture potential.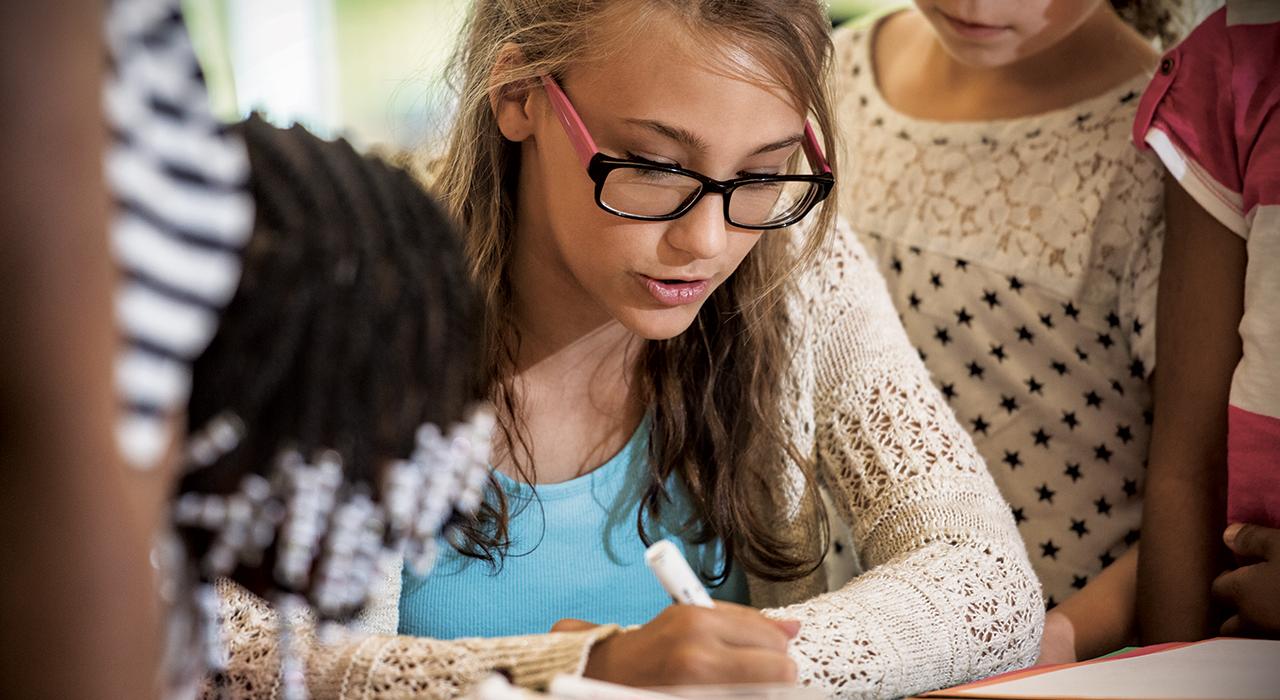 Being There: A camp scholarship gives the gift of positive growth.
Middle-schooler Macie Batson lives with her grandparents and has attended the YMCA of Greenville Summer Day Camp for over five years. At a time when she needed more positive influence in her life and fun activities in a safe environment, Macie received an Open Doors camp scholarship. Now camp is a staple in her summer routine.
"I've made a lot of friends, and our favorite part of camp is the field trips. We get to visit the water parks and go roller skating," said Macie. "I also really like swimming and the talent show."
YMCA Summer Day Camp provides the consistency that Macie craves, according to her grandmother Dianne Batson.
"She's had some big challenges during her young life," said Dianne. "But camp gives Macie a great deal of joy and confidence. She's truly grateful to participate and looks forward to it every summer."
With interests ranging from art and swimming to fashion and cheerleading, Macie dives into the chance to be herself and explore new activities at the Y.
"I've learned a lot at camp," Macie said. "We even have devotion times when we can talk about our values and difficult situations."
After moving up to the middle school teen camp, Macie found a multitude of new opportunities, including leadership roles.
"Joining the teens is really fun," she said. "We get to have more freedom to do what we like and show the younger kids what's so great about camp."
Proud of her granddaughter's determination, Dianne believes Macie's camp experiences will help her grow into a successful young lady.
"I'd like to see her come back someday and volunteer her time at the Y," said Dianne. "I really think she will."
If you represent a nonprofit organization that is doing great things for your community in Florida, Georgia, Alabama, Tennessee, South Carolina, North Carolina, or Virginia, you can begin the process of requesting support here. Our areas of focus are youth, education, reducing hunger, and alleviating homelessness.