About Publix Super Markets Charities
Our mission.
At Publix Charities, we endeavor to support nonprofit organizations that assist people in need within our communities, so that they have the opportunity to lead successful lives. We are dedicated to preserving the dignity and value of the human spirit in the face of adversity, determined to offer people hope and a choice for the future, and devoted to the highest standards of community involvement as demonstrated by our founder, George W. Jenkins.
Our history.
"A man's life should be judged on how much he contributed to the health and well-being of his fellow man." Our founder, George W. Jenkins, didn't just say those words—he lived them. An active philanthropist who donated his time, talent, and money, Jenkins—affectionately known as Mr. George—established Publix Charities in 1966 to care for the communities Publix served. Today, we continue Mr. George's legacy by supporting nonprofit organizations throughout the Southeast.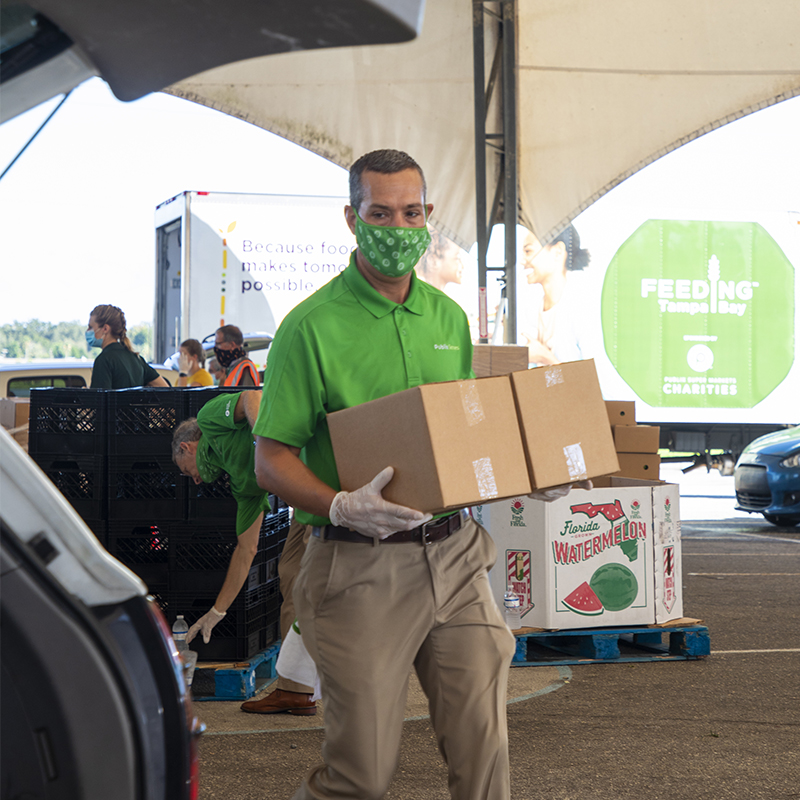 Who our donations help.
Mr. George used to say the best way to serve our customers and communities is to "be there"—to connect, listen, and learn from others. In that spirit, we reached out to some of the people whose lives were changed by the nonprofit organizations we support. Read about their experiences and how "being there" gave them hope and encouragement.