Camps
Camps can provide so much more than a few days of fun. The special camp featured in this story makes a real difference in the lives of children with health issues.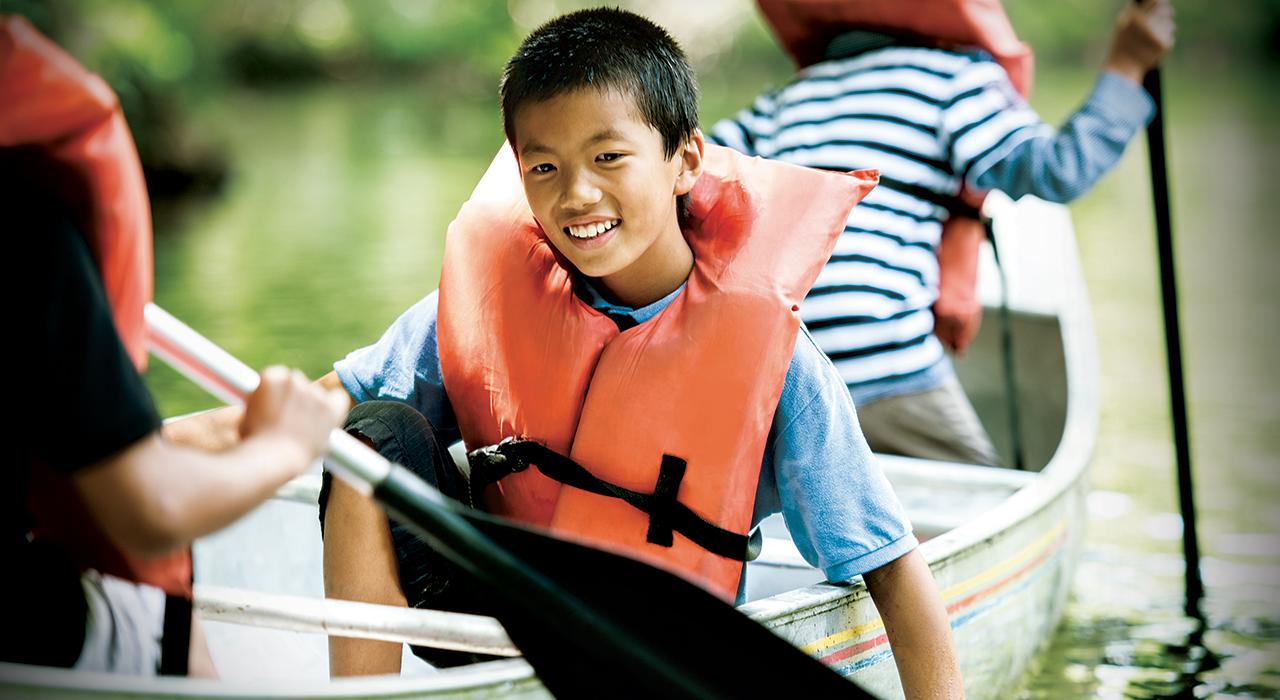 Being There: A special camp brings joy to children with health issues.
Joshua's first moments with his mom, dad, and six brothers were in the Tampa International Airport after many hours of travel from China, where he had spent his first eight years. Born with a severe heart defect, Joshua was abandoned as an infant and sent to an orphanage to live what doctors predicted would be a short life. Most considered him unadoptable, until the Martin family came along.
Having adopted two of their six sons from China, Sonia and John Martin learned of Joshua's situation and knew they could give him a better life, no matter its duration. Sonia consulted with U.S. pediatric cardiologists, and as soon as Joshua arrived, she drove him to Gainesville, Florida, for treatment. A few days later, Joshua underwent a major open-heart surgery that saved his life.
"After one month, that sick little boy who couldn't walk more than a couple of feet practically ran out of the hospital with a lifetime of hope ahead," said Sonia.
Brothers Jacob, a craniofacial patient, and Joey, a heart patient, each have their own stories of medical issues, adoption, and miraculous outcomes. All three boys have acclimated to home on MacDill Air Force Base, where their father John serves as a pilot. Highlights of the year for the Martin boys are visits to Camp Boggy Creek, a special place their favorite nurse Connie shared with them.
"At Boggy Creek our boys are cared for and protected, yet still get to fish, canoe, shoot arrows, and just be boys," Sonia said. "It's a slice of perfection."
For the Martins, Boggy Creek has become a second home. Joshua, Jacob, and Joey spend a week at camp in the summer, and the whole family attends yearly heart and craniofacial weekends.
"When we're at camp, our family can be relaxed and carefree," said John. "It's our happy place."
If you represent a nonprofit organization that is doing great things for your community in Florida, Georgia, Alabama, Tennessee, South Carolina, North Carolina, or Virginia, you can begin the process of requesting support here. Our areas of focus are youth, education, reducing hunger, and alleviating homelessness.