$1M for hurricane Ian relief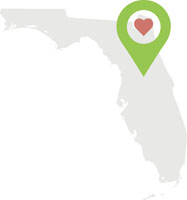 Publix Super Markets Charities donates $1M for hurricane Ian relief
LAKELAND, Fla., Sept. 29, 2022 ­— Publix Super Markets Charities is donating a total of
$1 million to nonprofit organizations, including the American Red Cross and United Way, supporting relief efforts in areas affected by Hurricane Ian.
In addition, on Sept. 30, Publix is activating a companywide donation campaign, allowing customers and associates to help people affected by the hurricane. Donations may be made in any amount at checkout. One hundred percent of donated funds will go to the American Red Cross, enabling them to respond to and help people recover from this disaster. The end date for the campaign will be determined based on customer response.
            "I'm proud of our more than 230,000 associates who are working hard to take care of our customers, our communities and each other every day and especially in times of need," said Publix CEO Todd Jones. "We're grateful to Publix Charities for their generous donation to help the people who have been affected by Hurricane Ian."
About Publix Super Markets Charities
George Jenkins, founder of Publix Super Markets and affectionately known as Mr. George believed in giving to the communities. Jenkins started PSMC with the vision that giving would continue long after he was gone. And, more than 55 years later, PSMC remains committed to serving and meeting the needs of people in the communities in which Publix operates. To learn more about PSMC's efforts, please visit publixcharities.org/hope.  
About Publix
Publix, the largest employee-owned company in the U.S. with more than 230,000 associates, currently operates 1,306 stores in Florida, Georgia, Alabama, Tennessee, South Carolina, North Carolina and Virginia. For 25 consecutive years, the company has been recognized by Fortune as a great place to work. In addition, Publix's dedication to superior quality and customer service is recognized among the top in the grocery business. For more information, visit the company's newsroom at corporate.publix.com/newsroom.